Pop-Up Magazine: Love Stories
A night filled with secret letters, dance contests, rebellions, crab sex, heists, madams, love songs,and more.
October 28, 2022 Athenaeum Center Chicago
Table of Contents
Editors' Note
Music by Minna Choi Animation by Sebastian Curi & Rafael de Araújo
Letters Sorry Not Sorry
by Pamela Rae Schuller Animations by Miranda Bruce Music by Geneva Harrison
Business The Golden Gate Foundation
by Jenée Desmond-Harris Animations by Rebecca Bird Music by Minna Choi
Family Sam and Omar
by Nadav Kurtz Music by Minna Choi
Essay Roaring Thirties
by Ryan O,Connell Animations by Danie Drankwalter Music by Aaron Esposito
Music Swan Song
by Victoria Canal Arrangement by Rob Moose
International Affairs The Soldier and the Movie Star
by Sarah Kay Illustrations by Hokyoung Kim Music by Minna Choi
Relationships Dancing Against the Drum
by Ben-Alex Dupris Featuring Sean Snyder and Adrian Stevens Music by Minna Choi
Sign up for our newsletter to stay up to date on the latest shows and news from Pop-Up Magazine.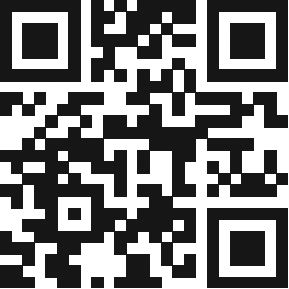 us5.list-manage.com/subscribe?u=2a8ec2b309e100011eb3a1cc7&id=d1888db86e&
Sponsors
Image: Google Logo
Images: Three small images in a row. The first is a close up on a baby's face looking to the side with the text, "Live caption: We got a roller!." In the second, a father is showing his baby the ASL sign for "I Love You," while the baby sits on his mother's lap. The text says, Live caption: "Owen, can you say I love you?" In the third image, the father has his back to the screen, with the baby in his arms facing the screen. The text on the image says, "Live caption: He's growing so fast."
Accessible technology matters
Learn how Google is helping to make the world more accessible for everyone at about.google/belonging/disability-inclusion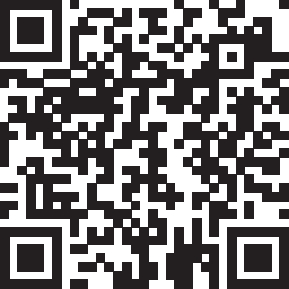 GGE - Girls for Gender Equity
Image: the letter G, a G made to look like the female symbol, and three straight lines stacked vertically, representing the letter E
Girls for gender equity is supported by Foundation Chanel
The Botanist - Islay Dry Gin
Image: Three cocktail glasses in a row. The first is a tall glass garnished with mint and a lime, the second is a martini glass with an olive, and the third is in a tall glass with a lemon twist. To the right of the glasses is a clear bottle of Botanist gin with a white label.
22 Hand-foraged Botanicals from One of the Few B Corp-Certified Distilleries. Certified B corporation Logo Please Drink Responsibly. Copyright 2022 Bruichladdich Distillery Co. Limited. The Botanist Gin 46% ALC./VOL. Imported by Rémy Cointreau USA, INC., New York, NY.
Unlock new opportunities by sharing on LinkedIn.
Post about your work, make a new connection, or celebrate someone who inspires you.
Image: LinkedIn Logo
Thanks to one of our sponsors, LinkedIn, for providing an online platform for our audience to follow the incredible storytellers Joining us on tour.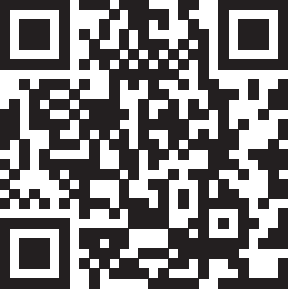 https://www.linkedin.com/posts/popupmagazineproductions_sponsored-activity-6981594083525853185-orq7/?utm_source=share&utm_medium=member_desktop
Contributors
Rebecca Bird's paintings have appeared in exhibitions, publications, performances, films, and on carousels. Her animated work draws on archival footage to explore specificity and ambiguity in recorded images. Originally from Seattle, she has worked in Japan and Egypt, and now resides in Brooklyn.
Jeremy S. Bloom is an Emmy-nominated sound designer who focuses on creating original soundscapes for film and TV, podcasts, and immersive exhibits. He is on staff at WNYC's Radiolab. Other select projects include The Statue of Liberty Museum, Hot White Heist, Nancy, Armageddon Time, Listening to Kenny G, Fyre, Hail Satan?, and more.
Miranda Bruce is a Costa Rican–born illustrator. She obtained her BFA in Illustration from Parsons the New School for Design and her MFA in illustration as visual essay from School of Visual Arts. Her work explores surrealistic imagery to create visual narratives that transport you to another dimension.
Victoria Canal is a Spanish American singer-songwriter and producer. At 24, Victoria has garnered millions of listens, follows, and views as well as the high praise of Coldplay's Chris Martin, who named "Swan Song" one of the best songs ever written and signed her to Parlophone. Her latest project, Elegy, is just a taste of her profound, deeply moving musical catalog.
Minna Choi is a composer for film and orchestra from California. She is the music director for Pop-Up Magazine and founder of the Magik*Magik Orchestra. Her recent film projects include Terrence Malick's A Hidden Life, Sophia Nahli Allison's A Love Song for Latasha, and Jamila Wignot's Ailey.
Jenée Desmond-Harris writes the Dear Prudence advice column for Slate magazine and is a contributing writer to The New York Times Opinion. She was a JSK journalism fellow at Stanford and previously wrote for Vox and The Root.
Danie Drankwalter is a Brooklyn-based illustrator working in lifestyle, food, advertising, and editorial. Her work is bright, joyful, and a little weird, and she is known for her use of texture, color, and the intimate portrayals of the characters who live in her world. Danie has worked with clients such as Los Angeles Times, Southern Poverty Law Center, Warby Parker, Health magazine, Unilever, and Apartment Therapy.
Ben-Alex Dupris is a filmmaker from the Entiat band of the Colville Confederated Tribes, where he grew up. His work centers Indigeneity through a pop-culture lens, laughter, and love.
Aaron Esposito is a Los Angeles–based multi-instrumentalist composer. He's currently working as a freelance music producer for The New York Times, scoring "The Sunday Read" episodes of The Daily podcast. Releasing music under his moniker, AAESPO, Aaron's work has appeared in numerous film and TV projects.
Geneva Harrison is a multi-instrumentalist currently residing in Miami. A longtime Chicago resident, she served as the touring drummer for Snap Judgment from 2016–2019, composing all original scoring with her band, Bells Atlas. Geneva has recorded or performed with artists including Terence Blanchard, Van Dyke Parks, Sonya Tayeh, Poolside, and Y La Bamba, among others.
Min Heo is a freelance illustrator based in the Bay Area, California. She graduated from Art Center College of Design with a BFA in Illustration. She loves combining humor, color, and sassy characters to create her work.
Sarah Kay is a poet from New York City.
Hokyoung Kim is an illustrator in New York. She was born and grew up in Seoul, South Korea. She is interested in making images of stories and various moods with light and shadow.
Nadav Kurtz is an award-winning editor and director whose work has shown at festivals including Sundance, True/False, and Tribeca, and has been showcased by The Criterion Channel, PBS's POV, and The New York Times Op-Docs. His directorial debut, Paraíso, won Best Documentary Short at multiple international festivals and was short-listed for an Academy Award.
Magik*Magik Orchestra is a made-to-order orchestra, the size of which has ranged from a single violinist to an 80-piece symphony and choir. The M*MO has worked with more than 150 artists and institutions since its 2008 debut. This show's iteration of Magik*Magik features Liana Berube on strings, Minna Choi on keyboard, Ramon Fermin on guitar, and Andrew Maguire on drums.
Rob Moose is a Grammy Award–winning arranger whose charts have been recorded by artists ranging from Paul Simon to Taylor Swift to Bon Iver. He is a frequent contributor to Ben Folds's Declassified series at the Kennedy Center and music-directed Sara Bareilles's Amidst the Chaos arena tour.
Ryan O'Connell is a writer, actor, and producer. He created, produced, and starred in the Emmy-nominated Netflix series Special. In June, he released his debut novel, Just by Looking at Him, and produced and starred in Peacock's Queer as Folk.
Pamela Rae Schuller is a New York City–based performer and keynote speaker. She works with companies and leaders worldwide to envision creative possibilities for a more inclusive culture. Pamela has been featured in The New York Times, on the Dr. Mike Youtube Channel, and on SiriusXM. She is currently working on a YA novel.
Sean Snyder and Adrian Stevens have been dancing at powwows since they could walk. Adrian is a member of the Northern Ute, Shoshone-Bannock, and San Carlos Apache tribes. Sean is of the Navajo and Southern Ute tribes. The two dancers took home first place in the Sweetheart dance at the 2018 Seminole Tribal Fair and Powwow in Florida.
Sponsor Bios
Rorri Burton is a teacher of the Deaf turned ASL interpreter. Based in Southern California, she has provided ASL access for the Deaf community for everyone from the mayor of Los Angeles to Levi's to the Academy Awards. She oversees a group of Deaf and hearing BIPOC and queer ASL interpreters, providing advocacy, access, and training.
Andrea Campos is a Mexican American illustrator and visual artist based in Los Angeles who specializes in creating expressive, upbeat work that's playful with a purpose. The daughter of immigrants, Andrea is committed to inclusive storytelling, which is reflected in the people, places, and cultures she brings to life.
Jordan Kay is an award-winning professional freelance artist, illustrator, and designer. Witha portfolio that includes packaging, editorial illustration, striking type design, and motion, Jordan pinpoints the perfect moment to amplify a brand with her exuberant visual voice. Her specialties include creative consulting, art direction, illustration, and graphic design.
Toni A. Wilson (she/her) is a social worker, cultural critic, fat liberationist, and Hood BlackFeminist from Brooklyn. As GGE's director of culture and narrative shift, she builds strategies, conversations, and cultural moments centering the needs of Black girls and gender-expansive youth. Toni is a co-host of Stay in the Sun podcast and freelance writer for The Curvy Fashionista.
Media Partners
Chicago Reader WBEZ
Additional Credits
Audio description produced by Woman of Her Word and Cliff Hahn Sound, narrated by Michele Spitz; ASL interpretation provided by Pro Bono ASL; accessibility help provided by Rosemary McDonnell-Horita and LaVant Consulting, Inc.
Special Thanks
Amanda Bullock, Alexandra Citrin, Cutters Studio, Field of Vision, Jenna Garret, Lilly Hanson, Marjon Javadi, Anne Latini, Jeremy Leung, Literary Arts, The Marshall Project, Lizzy Montana Myers, Elizabeth Nakano, Peggy Orenstein, Andrew Proctor, Diane Quon, Myra Rivera, Meghan Sims, Seth Skundrick, Sundance Institute, Yanyi Xie, and our Pop-Up Magazine members
Staff List
Brock Alter, Bridgette Ambrose, Jacqueline Bates, Chida Chaemchaeng, Alyssa Chavez-Upp, Minna Choi, Victoria Chow, Karen Paguay Coronel, Elise Craig, Chas Edwards, Derek Fagerstrom, Michelle Fernández, Christopher Gerringer, Kim Gooden, Christopher Hill, Haley Howle, Leo Jung, Dilpreet Kainth, Mark King, Li Anne Liew, Douglas McGray, Lina Misitzis, Peggy Orenstein, Alex Palma, Scott Polach, Tom Rendell, Al Schatz, Andy Spillman, Louise Tan, Maureen Towey, Erin Walter, Melissa Weil
Follow us!
@popupmag @popupmagazine After the show, visit popupmagazine.com/goodnightchicago for a post-show wrap-up!