Spring Issue
Tickets on sale now!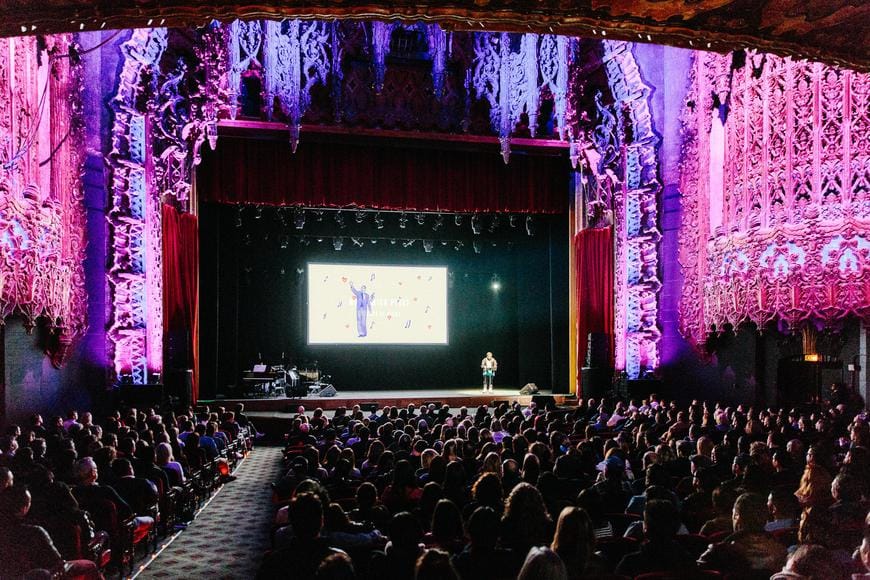 Jon Ronson
SF, CHI, LA
New York Times bestselling author, So You've Been Publicly Shamed, The Psychopath Test, The Men Who Stare At Goats
Gillian Laub
SF, DC, NY, LA
Award-winning photographer & filmmaker, Southern Rites
Yassir Lester
SF, DC, NY, LA
Actor, Girls, Making History, writer, comedian
Tabitha Soren
SF
Artist and photographer
Daniel Alarcón
NY
Novelist, At Night We Walk In Circles, host, Radio Ambulante
Alexandra Petri
DC
Columnist, The Washington Post
Fazeelat Aslam
SF, CHI, DC, NY, LA
Award-winning documentary filmmaker, producer, correspondent
Carlos Javier Ortiz
SF, CHI, DC, NY, LA
Award-winning director, cinematographer, photographer, 2016 Guggenheim Fellow
Samin Nosrat
DC
Chef, author, Salt, Fat, Acid, Heat
Karen Duffin
SF, CHI, DC, NY
Producer, This American Life
Brittany Spanos
SF, CHI, DC, NY, LA
Staff writer, Rolling Stone
Mary Melton
NY, LA
Editor and writer, Los Angeles, Los Angeles Times Magazine, L.A. Weekly
Lu Olkowski
SF, CHI, DC, NY, LA
Host, CBC's Love Me, radio producer, Radiolab, This American Life
Dan Engber
DC, NY
Writer, Slate, Wired
Sandra Allen
SF, CHI, DC, NY, LA
Writer, BuzzFeed News, Paris Review Daily
Robin Amer
CHI
Deputy Editor, Chicago Reader
Talia Herman
DC
Photographer, The California Sunday Magazine, Bloomberg Businessweek, Fader
Zara Katz
CHI
Photo editor and video producer, The Economic Hardship Reporting Project
Rachel Monroe
SF, CHI, LA
Writer, The New Yorker, Texas Monthly, The New Republic
With new original music from
Magik*Magik Orchestra
And more...
Thanks to our sponsors
A night of true stories, documentary films, photography, and radio from some of our favorite writers, performers, and musicians. Unrecorded, live onstage.
A sensation New York Times
Fast-paced, loose, often funny, and wholly unpredictable San Francisco Chronicle
Beautiful Los Angeles Times
Highbrow / Brilliant New York Magazine
The
Pop-Up Magazine

Experience

Pop-Up Magazine is a live magazine, created for a stage, a screen, and a live audience. Each evening is unique, but here are a few things to look forward to.
Remarkable Storytellers
Some of the country's most interesting writers, filmmakers, photographers, radio producers, and illustrators share new, true stories onstage.
Stunning Visuals
Stories come to life on a giant screen filled with photographs, films, illustrations, and animations.
A Fascinating Audience
Curious, creative people come to see old friends and meet new ones.
A Beautiful Theater
Venues like BAM Howard Gilman Opera House in New York, Davies Symphony Hall in San Francisco, and The Theatre at Ace Hotel in Los Angeles.
A Great Party
Performers and audience members swap stories over drinks after the show.
Some Magic Nobody Can Quite Put Their Finger On
It's kind of hard to explain, but it helps to hear from someone who's been…
Illustrations by Wendy MacNaughton
Photographs by Jon Snyder
Always amazing Ira Glass
Funny, touching and inspiring Kara Swisher
Go! Jad Abumrad
Highly recommended Michael Pollan